One by one, we seek to reach individuals through our relationships with each other. No matter who you are or what you have been through in your life, we want you to know that when you walk through the door of our church, you are loved and accepted.
Compassion Church exists to become a voice and a family that crosses every generational, racial, and socio-economic barrier by ministering the Gospel in a clear and effective way, and by seeing people restored from all walks of life.
Watch our latest services via Facebook or YouTube.
We video record all of our services. If you can't catch us live, you can click below to watch the services on video!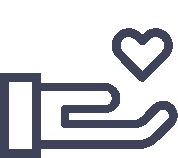 "Whoever is generous to the poor lends to the lord, and he will repay him for his deed."
"There's a place for you!"